Still working on the Orient Mako mod..
Had this Orient that I never wear.. Didn't really like the bezel on it..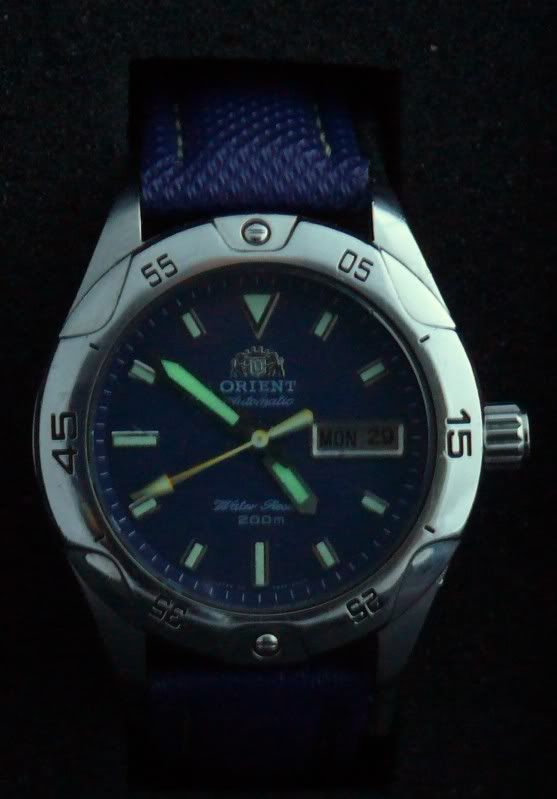 Same handset as these M-Force models..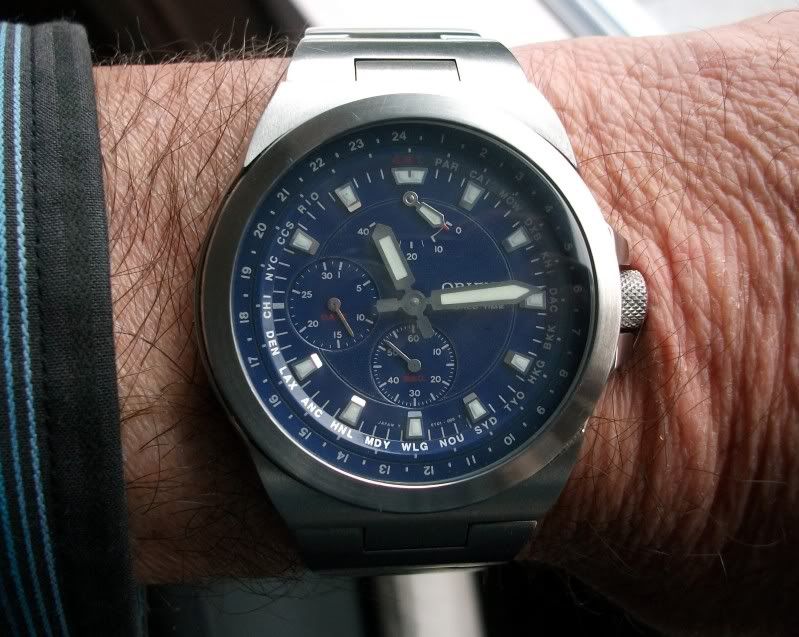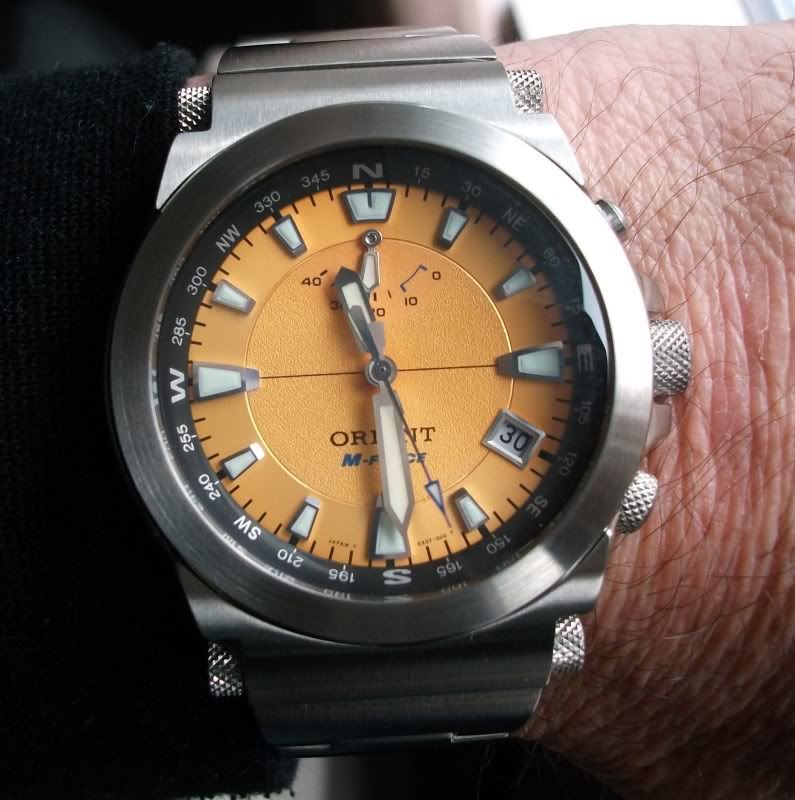 So here is the movement transplanted into my Orient Mako case..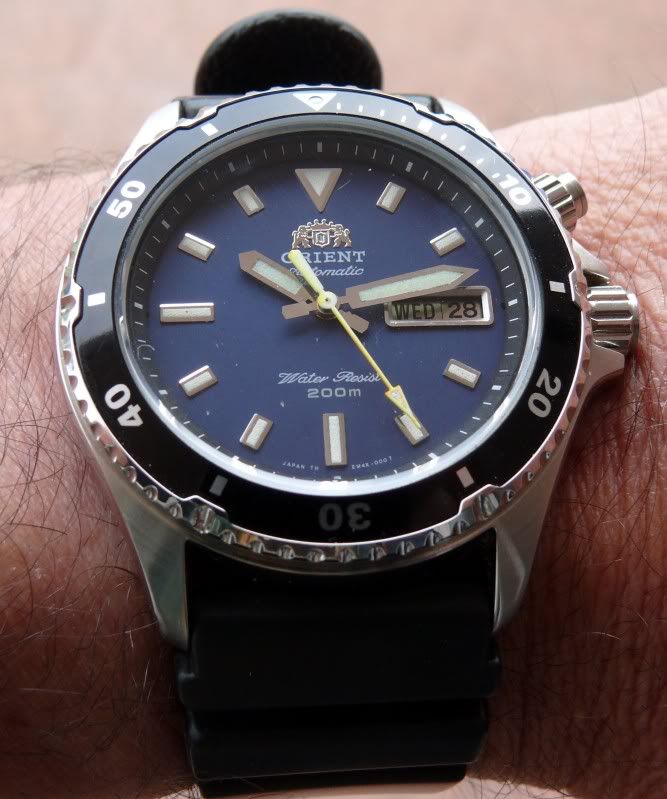 I am liking this better than the others mainly because of the nice clean dial..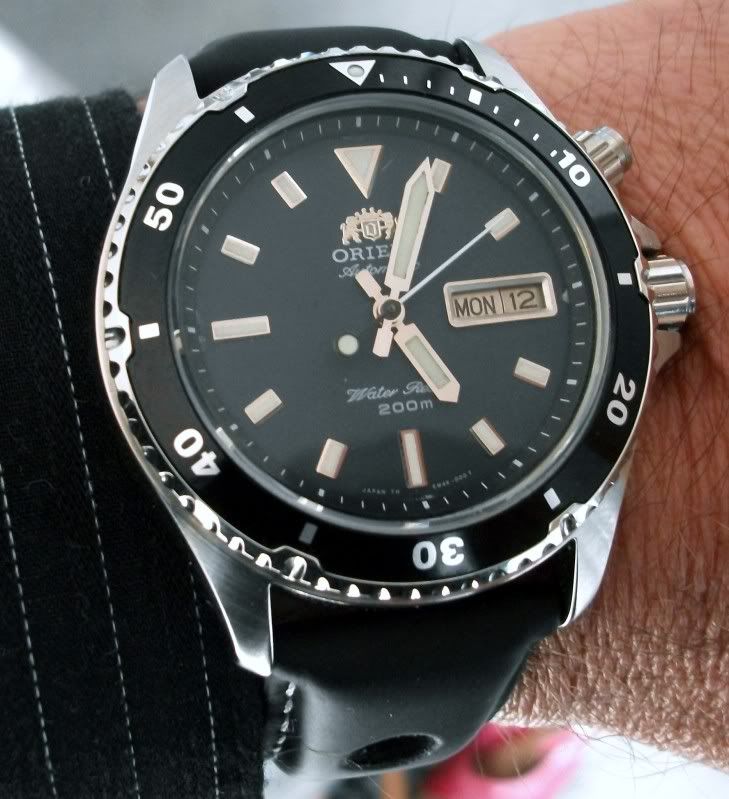 and finally, with new seconds hand and strap..