Picked up this Orient Weekly Auto Swimmer from a sales section of one of the watch forums..
This is the watch as it was on arrival..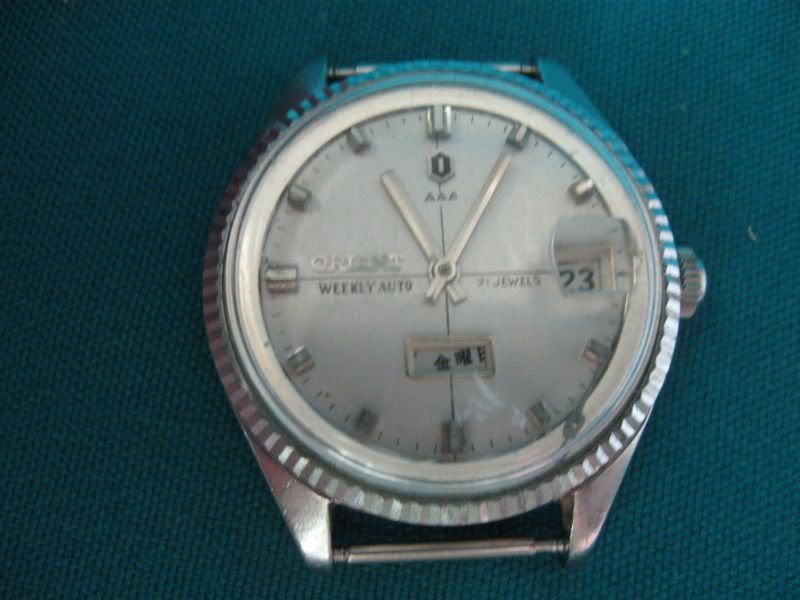 The 'kanji' day wheel was not working and the pusher at 2 o'clock was missing a retaining clip..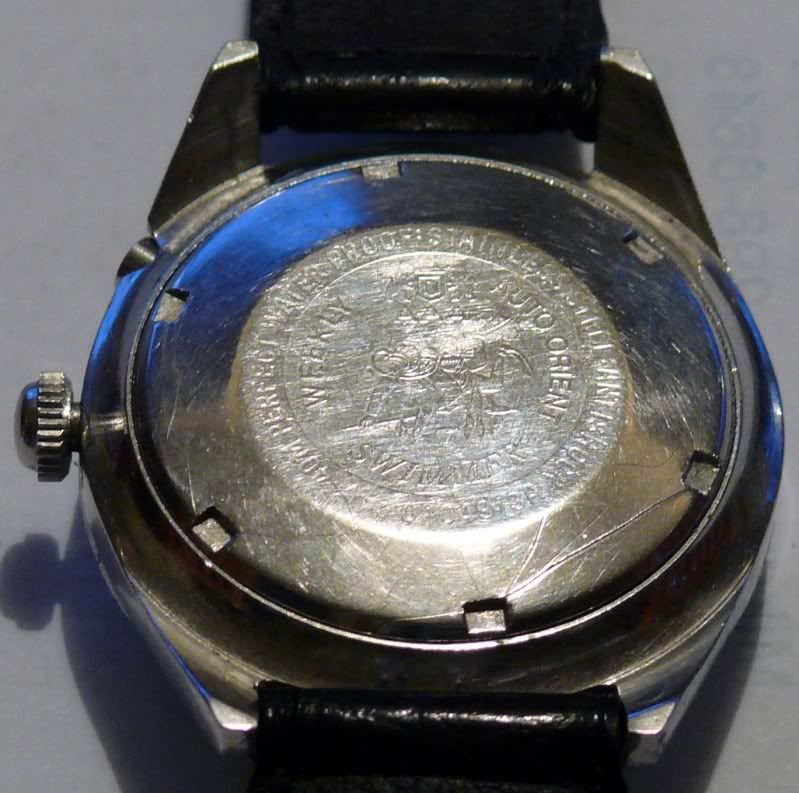 Note the picture of a scuba diver on the caseback and the words '40m perfect waterproof'..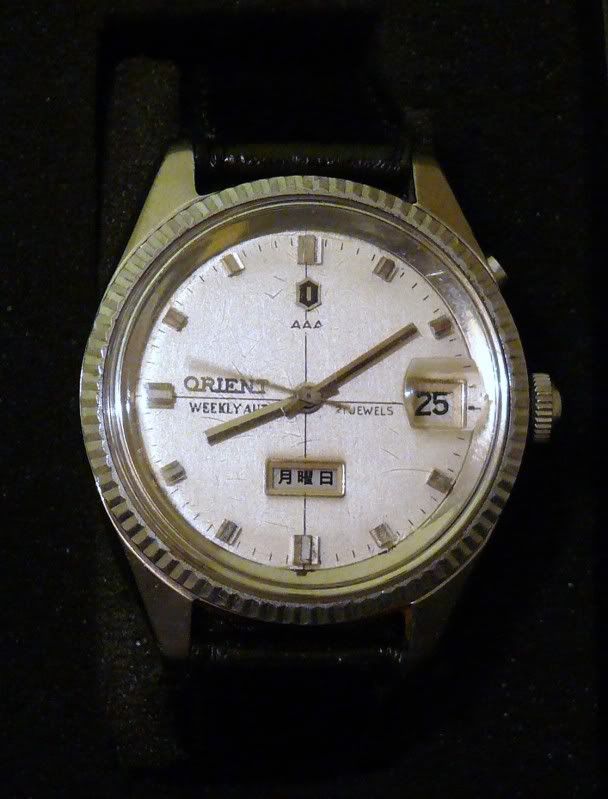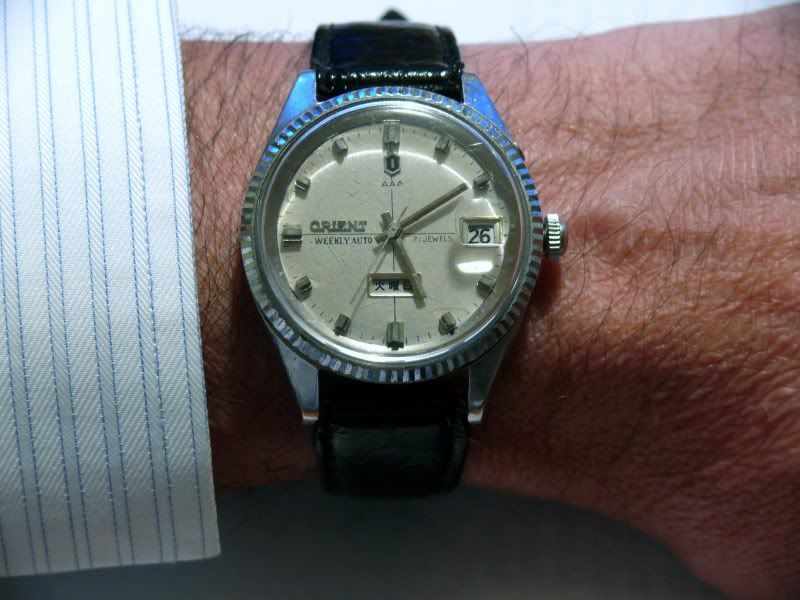 The watch is now fully functional and temporarily on a black leather strap..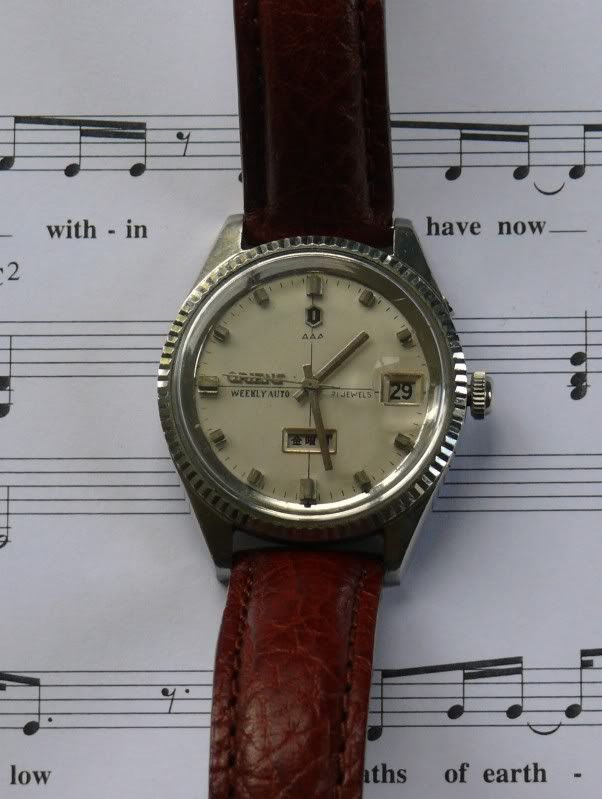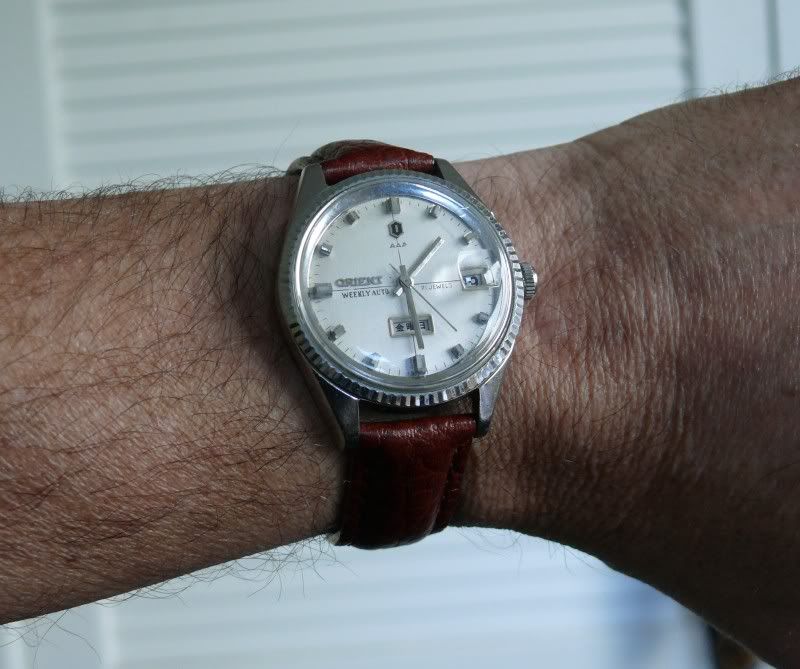 Here is the finished project and I think the brown leather strap goes well with the white dial..
I am guessing that this watch is from the 1960s..